Donald Malarkey, war hero portrayed in Band of Brothers, dies aged 96
The second world war veteran was a member of Easy Company, whose recollections of fighting Nazi in Europe were later dramatized for HBO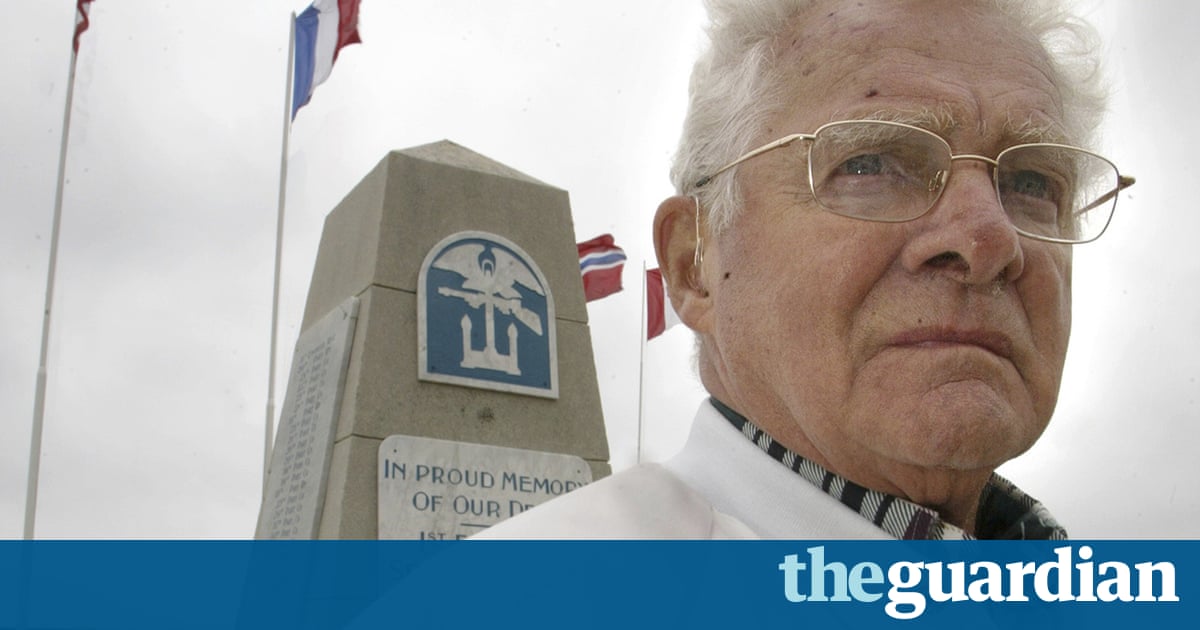 Donald Malarkey, a second world war soldier who was awarded the Bronze Star after parachuting behind enemy lines at Normandy to destroy German artillery on D-day, has died. He was 96.
Malarkey was one of several members of Easy Company to be portrayed in the HBO series Band of Brothers. He died on Saturday in Salem, Oregon, of age-related causes, his son-in-law John Hill said.
Malarkey fought in France, the Netherlands and Belgium and with Easy Company fought off Nazi advances while surrounded at Bastogne during the Battle of the Bulge in December 1944.
He was often praised for his actions during the war. In 2009, he was presented with the Lgion dHonneur the highest honor awarded by the French government.
Malarkey was haunted by memories of combat and the devastation of losing fellow soldiers and friends, his family members said. Still, the release of Band of Brothers was cathartic for him and helped him come to terms with the emotional scars of battle, Hill said.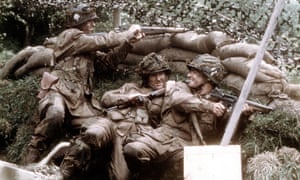 Read more: https://www.theguardian.com/world/2017/oct/01/donald-malarkey-dies-world-war-two-easy-company-band-of-brothers